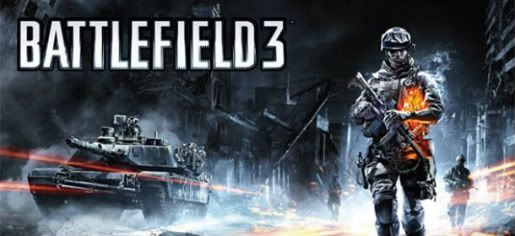 Signups for the
BF3 -

Squad Rush - IO

- 4vs4
closed at
02:00 GMT
on
Friday 6th July 2012.
A total of 8 teams have signed up for the Cup which begins on Wednesday 11th July 2012.
The Draw and Fixtures
I would like to give a big thanks to my random generator for helping out with the draw. Seeing as it's 3am in the morning, I couldn't find people to do the draw with me and I am not able to do it at another time unfortunately.
We have 8 teams in the mix and the draw was as follows:
Quarter Final - 20:00GMT - Wednesday 11th July 2012
Seine Crossing
Match #1:
CaK
vs
BG|04B
Match #2:
[Splat]
vs
DTV
Match #3:
-[AIR]-
vs
OM
Match #4:
fsK.
vs
EX3D
Semi Final - 21:00GMT - Wednesday 11th July 2012
Damavand Peak
Match #5:
BG|04B
vs
[Splat]
Match #6:
OM
vs
EX3D
Final - 20:00GMT - Thursday 12th July 2012
Grand Bazaar
Match #7:
BG|04B
vs
OM
Only a golden and a silver medal will be available due to the low amount of sign ups.


[u][b]The Fixtures
The fixtures for each team with all the necessary details are already on your Battle Planner. As you progress through the rounds, more fixtures will be added to your Battle Planner.
On any given fixture, 'Clan A' will host the match.
On any given fixture, 'Clan B' will choose which side to play first.
Note: Assigning sides for fixtures will be done completely random so if you are on 1 side more than on the other side you have to accept that as part of the Cup.
Match Servers
We strongly suggest that you have a match server available for the entirety of your clan's participation in the cup.
All servers
must
be running the
latest
Match Configs. All of the previous is available to download at our
Download's Page
.
We will use the [E-Dom] SR IO ruleset. This is available to download at our
Download's Page
If both teams in a certain fixture both have available servers, then the
[E-Dom]
team will choose which one will be played (unless both teams mutually agree otherwise).
The Rules
1. A match is played over one map. A total of 4 rounds will be played on one map, both teams play each side twice.
2. The default team size is 4v4.
3. Usual [E-Dom] BF3
rules & weapon restrictions
apply.
4. In the event of a draw, the map will be played again untill there is a winner.
5. No Shows - Max waiting time on server is 10 minutes after the scheduled start of the match. If the opposing clan fails to show after 10 minutes then a default win will be awarded. The clan that is waiting is required to search for the opponent by means of instant messaging (e.g. X-Fire, Origin, Steam) or by posting a comment on the fixture page.
Further Notes
No shows penalties:


By signing up for this you say you're available for the above dates. Not showing up means exclusion for the next cup. In addition, a 3 week clan warning will be stuck up in the Court Martial forum for everyone to see and as a deterrent to other clans.

These slightly more severe rules are the follow up of previous tournaments where some clans just couldn't be bothered to show up.
Good luck to all teams and most importantly of all - have fun!